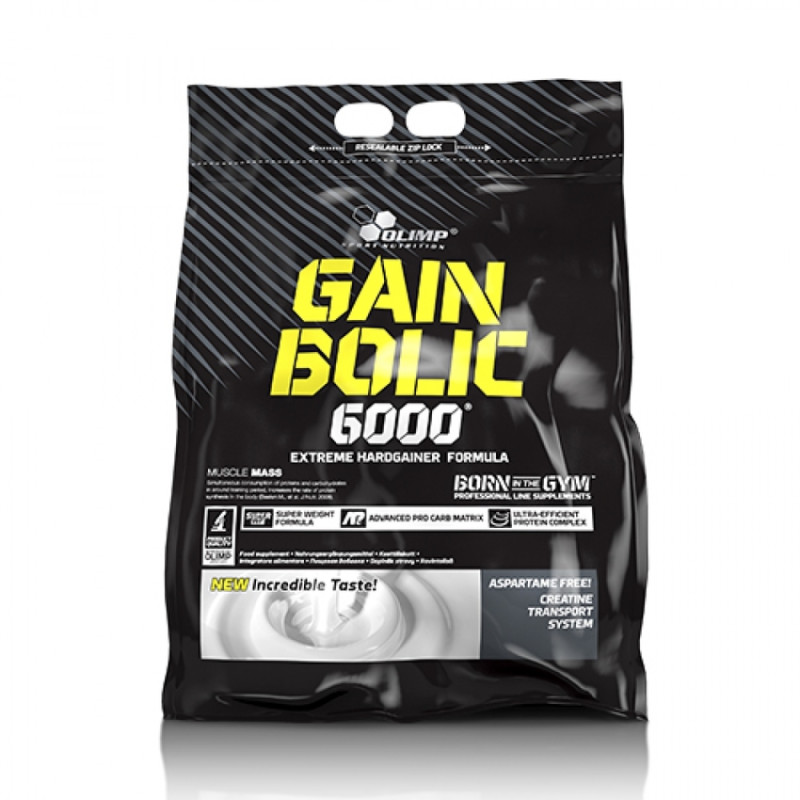  
GAIN BOLIC 6000, 6800 QR
A comprehensive mixture of properly compiled carbohydrates of various glycemic indexes and a complex of proteins which promote growth and maintenance of muscle mass, enriched with carefully selected portions of creatine monohydrate and taurine. Consumption of creatine contributes to the increase of physical capacity during short, repetitive high-intensity exercises (for a dosage of 3 g per day).
 
OLIMP GAIN BOLIC 6000® contains only the most exclusive ingredients, i.e.  micellar casein, ultrafiltered whey and egg protein. Properly compiled portions of creatine, dextrose and taurine dramatically accelerate and enhance the anabolic properties of the gainer. 

Gain Bolic 6000®, enriched with vitamins and minerals, this supplements all nutrients essential for the fast building of muscle mass and strength. Intended for persons with increased demand for energy and protein, practising recreational sports, as well as for athletes who wish to quickly build muscle mass and strength or general exercise capacity.

 flavours:
 chocolate, strawberry, vanilla
Ingredients: 80% carbohydrate-mix (maltodextrins, dextrose), 15,5% protein-mix (whey protein concentrate (from milk), micellar casein (from milk), ultrafiltrated egg protein), aromas, 1,5% creatine monohydrate, 0,5% taurine, medium-chain triglycerides oil (MCT oil), acidity regulators - citric acid, malic acid (for all strawberry like flavours), thickeners – gum arabic, xanthan gum, sodium carboxy methyl cellulose; 0,01% vitamins (L-ascorbic acid - vit. C, DL-alpha-tocopheryl acetate - vit. E, nicotinamide - niacin, D-biotin, retinyl acetate - vit. A, calcium D-pantothenate - panthotenic acid, pyridoxine hydrochloride - vit. B6, cholecalciferol - vit. D, pteroylmonoglutamic acid - folate, thiamin mononitrate - vit. B1, riboflavin - vit. B2, cyanocobalamin - vit. B12), acidity regulators - sodium citrates; sweeteners – acesulfame K, sucralose, cyclamates; emulsifier – soy lecithin; colours: carmine (for all: strawberry, cherry, strawberry-kiwi and banana-cherry like flavours), E 150c (for all: cookies cream, toffee, chocolate, coffee, ice coffee, cappuccino, hazelnut and tiramisu like flavours), riboflavin, E 133 (for all pistachio like flavours).
16 other products in the same category: